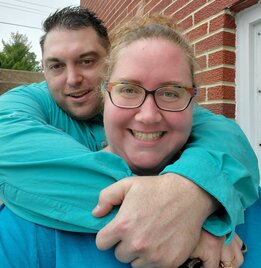 Pastor Ron and Kathryn believe in meeting people where they are. Some people are going to be long before they believe and that is okay.
Pastor Ron and Kathryn believe that the church is supposed to be a safe place where people can come and explore what it means to be a Christian openly and ask questions about their faith without the fear of being judged.
We believe that the church should look like a hospital for the messy and broken-hearted. A messy and broken group of people that is doing life together. We understand that people have been hurt by the church and we hope you will give us an opportunity to change your perspective of how you see the church.
At Osky Open Bible we are "Pursuing God's People with Love" and we are striving to become a "Spirit-Filled Christ-Like Community" that is being led by Holy Spirit and using our gifts to impact the community and culture around us.
Pastor Ron and Kathryn believe that "The One Anothering's" are a blueprint and foundation for how Christians are to act and to live out being Christ-Like in their daily lives.
At Osky Open Bible our goal is to live out the Great Commission by following the principle of Win, Grow, Send. Win the lost to Christ, Help them grow and develop through discipleship, and when ready send out mature disciples to make more disciples.