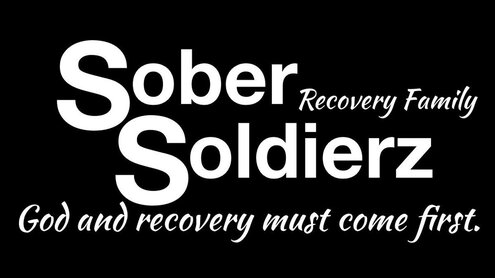 We are excited to announce that Sober Soldierz is coming to Osky Open Bible! Get this date on your calendar, Sober Soldierz's first recovery meeting at Osky Open Bible will be on Tuesday, October 4th at 7 pm.
Sober Soldierz is a faith-based recovery family for people struggling with addiction, people affected by another's addiction, or people who simply want to support recovery. Sober Soldierz believes that recovery is not a one size fits all approach and that everyone's recovery is going to look and feel different. Sober Soldierz is all about family, community, and supporting those in the recovery process. Sober Soldierz believes "God and Recovery Must Come First". To learn more about Sober Soldierz you can connect with them on Facebook by clicking this link-www.facebook.com/groups/306310047070015
Sober Soldierz meetings and support during the week include: CJ Vasquez and Carrie Wilson hosting the Sober Soberettez Bible Study on Monday Nights from 7 pm to 8 pm Live on FB. Ladies, I invite you to check this out!
Toby John hosts, Toby Worldwide a devotional/bible study at 7 am, M-F live on FB. Let Toby help you start your day off right by getting into the word of God!
Every Thurday night from 7 pm to 8 pm you can attend the Sober Soldierz weekly meeting in person at West Des Moines Open Bible (1100 Ashworth Rd) or watch the livestream on FB.
TJ Vasquez and Cody Larson host the Friday Night check-in on FB at 7 pm every Friday Night.
To learn more about how Sober Soldierz got started and the leadership team please click on the picture below.https://openbiblemessage.org/2021/09/sober-soldierz/