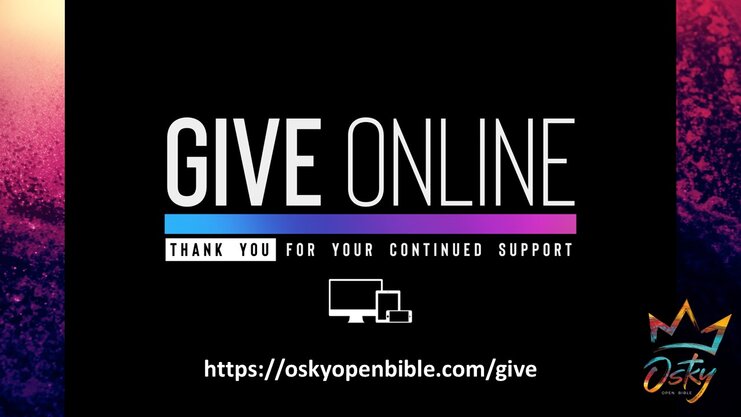 LIVE GENEROUSLY
None of the work we do at our church would be possible without God moving the hearts of our people to give. Your generosity helps create a church where people feel welcomed, lead and loved—a place where life-changing stories are being written every week. On behalf of those stories, thank you for giving from your heart.
WHY WE GIVE
The word "tithe" literally means "tenth" or 10%. Tithing means giving ten percent of your income to God. We believe that all that we have or hope to have, comes from God. And so tithing is giving back to God what was His to begin with. Tithing is a reminder that God is the supplier of everything, and it teaches us to always put God first in our lives.
Do You Talk About Money
Yes, we do. Money is part of our everyday life, so living a Godly life sometimes involves talking about how we handle our finances. If you are visiting us, there is no pressure to give any money to our church but you definitely can. Our offerings not only support the church but go to support missionaries, helping our community, and taking care of those in need around us. If you would like to see a copy of our current budget just ask!
Currently funds given to the church will go towards
Osky OBC is a rechurch plant. Right now any funds given to the church will be used towards hiring a worship leader and purchasing musical instruments (Drums, Key Board, and Guitar), stocking our new blessings box with food and clothes (or you can donate food, clothes, blankets, shoes, etc, stuff you don't need lying around your house), community events and building repairs/modernizing the church. At Osky Open Bible we understand that not everyone is able to give monetarily, and we believe that giving can also come through one's service to the Lord through time and resources or by volunteering or leading a ministry inside or outside the church.